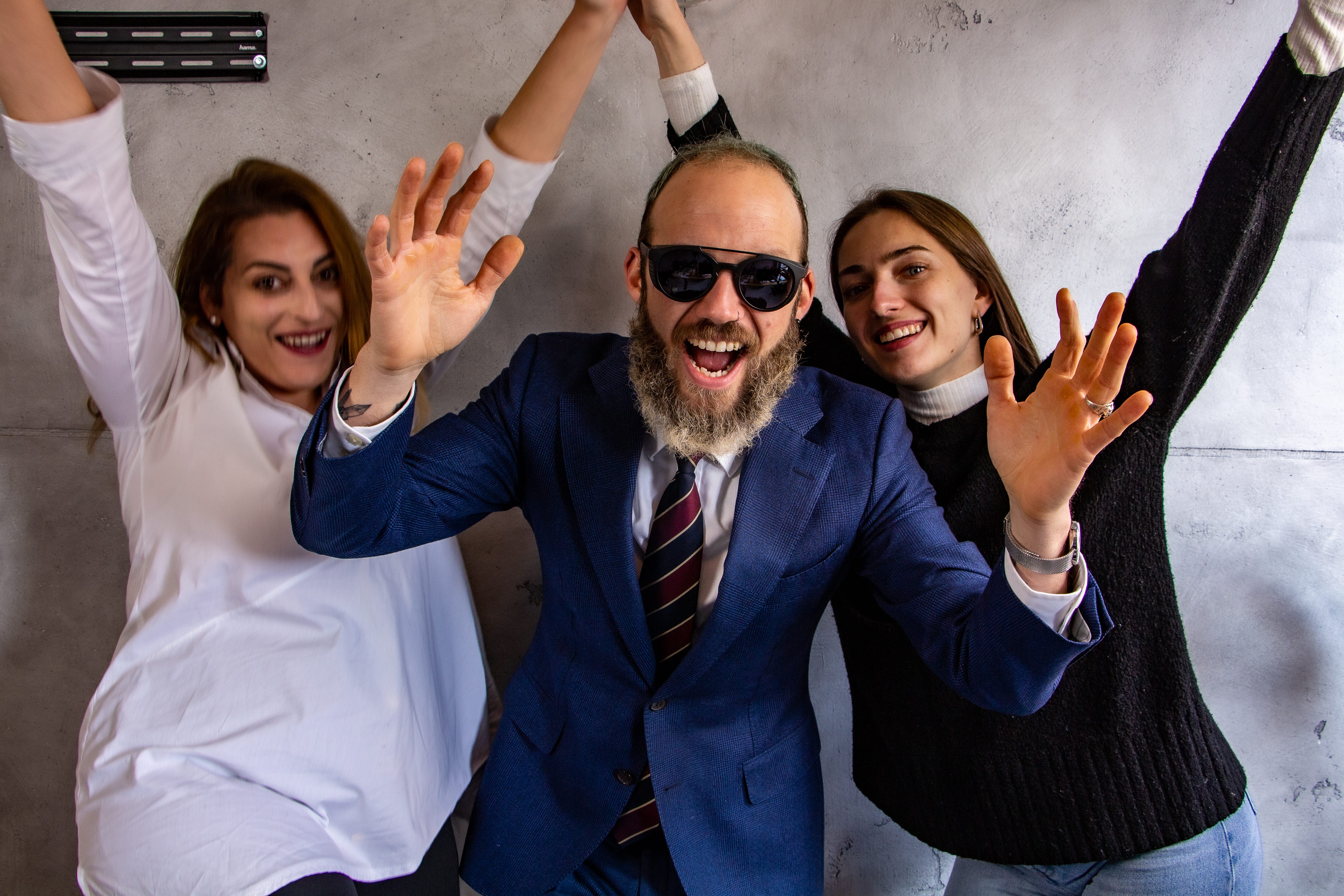 Mr. Schneider, Founder
Attorney-at-law
"Your case. Advice. Our task.
Our way of working is oriented towards the needs of our clients."


Lawyer. Yogi. Father. Optimist most of the time. Business High School 2011 (bilingual English), first state exam at Marburg University in 2016, second state exam in 2019, initially employed as a lawyer and self-employed in own law firm since November 2020.


Privately I am interested in music, club culture and photography, I am involved in helping refugees, and I like to read and discuss. I have also discovered a kind of passion for working with wood - and websites!

Legal advice in Germany deserves an update.


Digitalisation has created enormous potential for improvement, especially in terms of communication between client and lawyer and the sustainability of legal work. I use these digital tools in my daily work.

This benefits our clients.


We work exclusively with a law firm management system from our own Cloud that is accessible from any location. This means that data can be accessed anywhere and at any time without having to lug around annoying mountains of paper. Communication with opponents, other parties and the court is also (as far as possible) exclusively digital. Encrypted, of course, and in accordance with the applicable rules of the DS-GVO. As a client, it is up to you whether you want to receive correspondence by post or electronically.
Mrs. Anna Berezhna, L.L.B.
Lawyers Assistant
My name is Anna. I came to Germany 9 years ago as a fresh school graduate from Ukraine to study. After the interesting, yet not uncomplicated path, I successfully graduated in Modern Foreign Languages, Cultures and Economics and I am just happy to have found a place where I can develop my skills and also realize my initiative ideas. Thorsten is the best partner for this and I am extremely happy to be able to work with him and grow through him/with his help. As a team, we will try to give legal advice in Germany a much-needed update. In this way, we can make our world a little more beautiful together.
Privately, I have been involved in esotericism for many years, enjoy being in nature, love music as well as art and am generally enthusiastic about life.
Languages are my passion, as they give me access to many people and different cultures and I love to communicate with people. I owe my love for languages to my older sister, as she awakened in me an interest in the English language when I was a 5-year-old girl - and that's how it all started. My life and everything I have achieved so far: physically and mentally - I owe to my family, as they are my light in this world and I consider myself very lucky in general.
I am looking forward to work with you and to help you on your matters. I speak fluent German, English, Ukrainian and Russian.